Wonderful Vintage 50's Deco Eames Era Atomic Man's Kimono

Raw Silk IKAT Woven

Geometric

Design!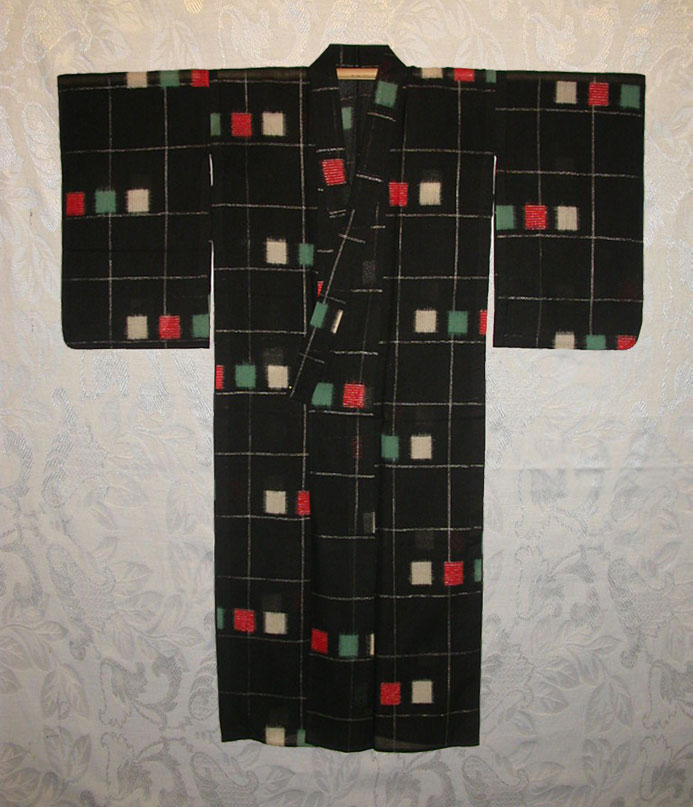 The Nubby Raw Hand Woven Silk is Amazing, with a dull sheen, and the geometric Squares pattern woven into the fabric with individual dyed threads, really labor intensive. The sleeves are a medium Length with rounded corners Typical of the Mid Century Masculine Classic Japanese Style....
Kimono is a Soft Black, with the design being Beige, Red, & Jade with Metallic accent threads
creating a windowpane grid.
MINT ANTIQUE CONDITION!!
Dry Cleaned prior to Listing!
From a Hollywood Estate Antique Costume Collection,
$225